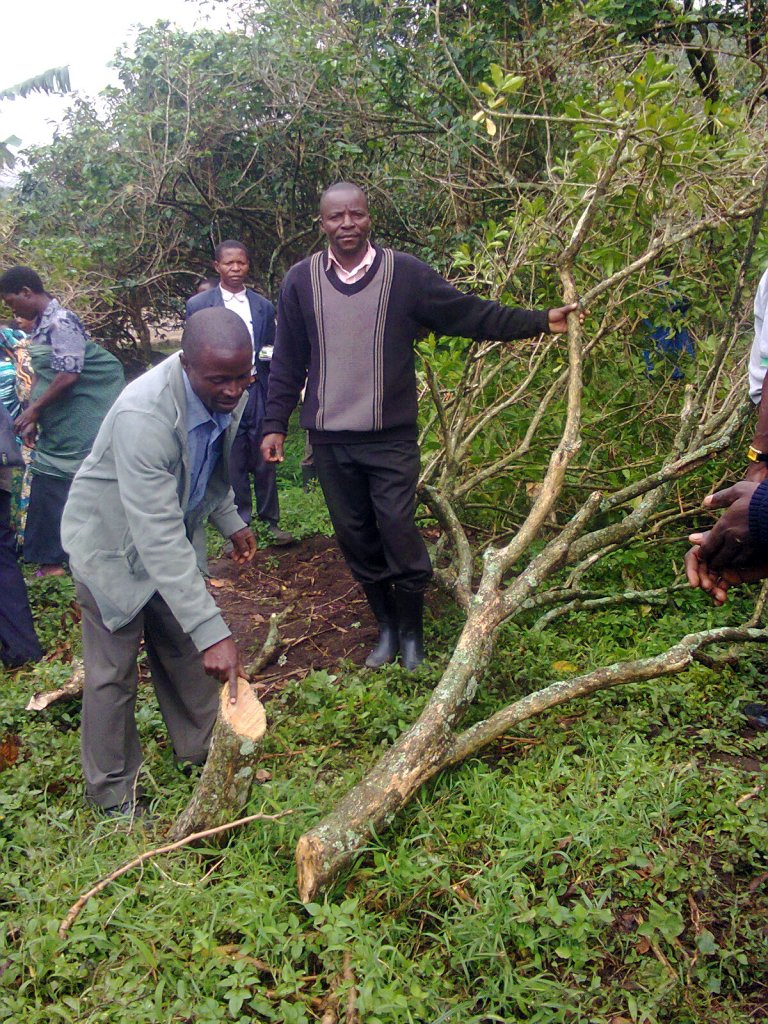 I (Deo Enosi Kiswasi) started with 1 acre of coffee and have now expanded to 4 acres of coffee and intercropped with bananas in order to have food and also sale some for other household needs. As a member of Kateebwa Coffee Farmers Association, we are looking into selling more of our coffee to international buyers and by working for the association, I was elected as the Parish Coordinator and with this position I have been able to advocate for the needs of the coffee farmers within Kateebwa Sub County. By selling through NUCAFE I have been able to send my six children to school because I want them to attain an education and also learn more on agriculture so that sustain the family business. And after discussing with my wife, we decided to use the money to purchase a motor cycle that helps us in mobility and also to transport for food sale in the market.
At 34 years I have a permanent house that I built from the sales I made through marketing through NUCAFE and my family is proud of the achievements we have been able to attain from coffee farming.
The association for its first sale to Caffè River, we managed to bulk 60 bags of Drugar and we believe that more will be sent out in the next season.