Since 1958 we write the
future of the cafeteria

We started from afar, to stay close to you.
QUALITY, INNOVATION, EXPERIENCE
SINCE 1958
In over 60 years of activity, our passion for quality coffee has always increased. We have been able to continuously update our working style and perfect the coffees we produce with care. This focus on innovation has been combined with a mature awareness of what is needed to improve our work, our society and our world.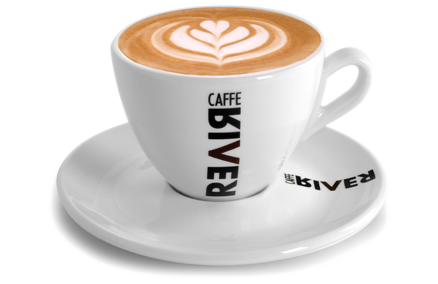 Caffè River
Beyond coffee, always on your side.
About us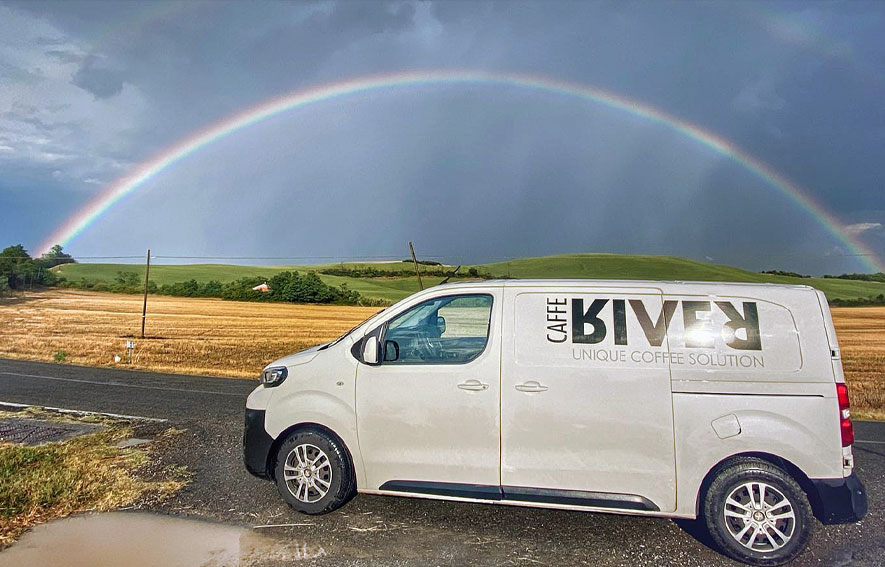 The deep respect for the Earth, its fruits and those who cultivate it, draw the contours of what we are: we take you by the hand since your entrepreneurial adventure begins and we accompany you at every stage, offering you A superior product and innovative services to make your coffee shop extraordinary.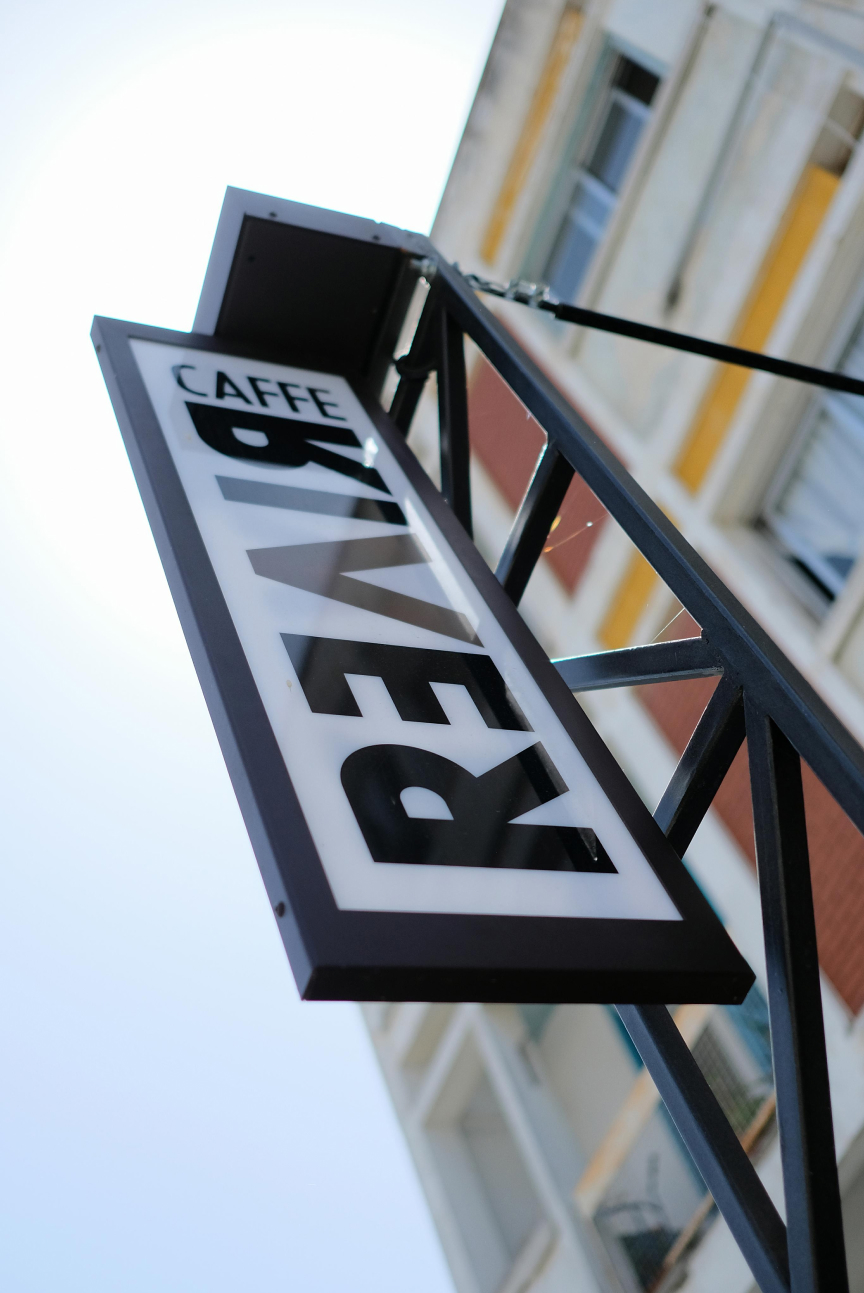 We look and go beyond the supply of roasted coffee, we listen to your needs, and we give you stability and constant assistance because your success is what we believe in and for which we work with courage and determination.
We share with you our Unique Coffee Solution, our style, our values of environmental sustainability, social responsibility, and respect for coffee and its growers.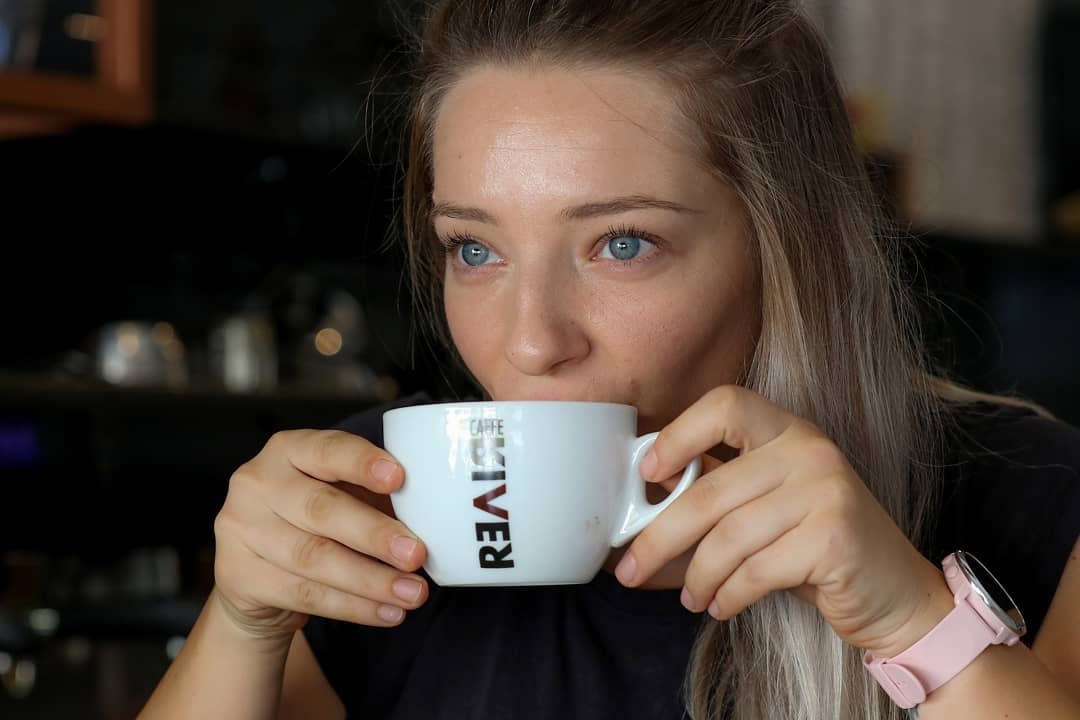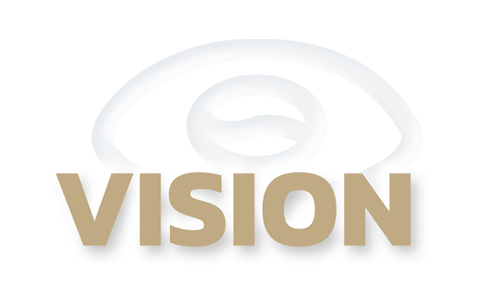 Doing ordinary things so
extraordinary, together.
To be perceived as excellent creators of value in the world of coffee for continuous innovation, superior organization, deep analysis and understanding of critical factors, and passion for excellence.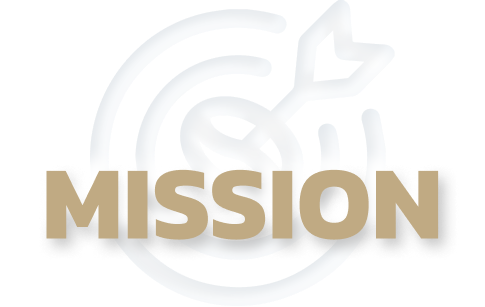 Close to the farmers,
close to you.
We create superior value both for the barista, facilitating his professional success, and for the consumer, guaranteeing his full sensory satisfaction, and for society, contributing with determination to human development and environmental protection.
What they say about us
feedback
Rashida Nakabuga
"As for the coffee farmers, even for us at NUCAFE there were problems in finding the funds to resolve numerous unforeseen events that required immediate money, but thanks to the OMUKWANO project which provides for advance payment by Caffè River, we were able to grow our business and to be more efficient."
Arezzo and Salcedo. Ten years of cooperation
" in 2000, a key meeting was held in Arezzo for the development of the project: Caffè River, a roasting company from Arezzo, contacted Ucodep because, sensitive to social responsibility issues, wanted to approach the fair trade market. Since the project included, among other things, support activity for the marketing of Loma coffee, the roastery immediately became an important player within it."
Mixer Magazine
"The agreement has the purpose of supporting the activity of NICAFE, which consists in promoting the development of small Ugandan farms through the systematic application of the "farmer ownership model", made up of the three pillars of the so-called Amasiga g'obugagga (representation, knowledge, innovation) and at the same time to provide Caffè River with the opportunity to create superior quality standards while guaranteeing an improvement in the living conditions of the producers."
Uganda Coffee to Get More Market Exposure
"Local coffee farmers are set to eat big following a renewal of a partnership between the National Union of Coffee Agribusiness and Farm Enterprises (Nucafe) and Café River, an Italian large-scale coffee roaster. This is a development that opens more market opportunities for Uganda's coffee across Europe and beyond." Read more
Uganda – Farm mapping increases incomes for tea farmers
"Bufumbo Organic Coffee Farmers association, for example, decided to join NUCAFE and use the profiling database while applying for organic and UTZ certification – a program and label for sustainable farming. The association received both certificates and has, since the beginning of 2018, entered a deal with Caffè River in Italy to supply 19.8 of coffee annually." Read more
SOCIAL and BUSINESS CO-CREATION in AFRICA
"The unlikely partnership between these companies, and the faith Caffè River placed in NUCAFE, led to a new name: The Omukwano Partnership (Omukwano means "friendship" in Luganda). Since 2017, part of the proceeds from sales of green coffee (USD 0.05/pound of Arabica and USD 50/metric ton of Robusta) have been used by farmers' associations on projects that benefit coffee-growing communities."
Africa Co-Creation Case
"When Caffè River first agreed to support the NUCAFE model, they did not know if they would get their initial investment back due to the lack of precedent. But Caffè River had invested as much in their mission, NUCAFE's track record, and Joseph's determination and talent as a strategist and leader as they did in an assured financial return. The partnership worked because of their shared mindset that social responsibility is a complex, multi-layered investment that requires a forward-thinking, creative business strategy that leads rather than follows."
Spazio Horeca
"Caffè River continues to amaze us with the determination and ability with which the company carries out its project of continuous research to improve the quality of its production in full accordance with an economic policy that manages to merge the social emancipation of the farmers of the raw material and concrete support to the development of backward areas of the third world."
University of Flavors – Training & Culture of Food and Hospitality
"In addition to quality and innovation, Caffè River has been committed for years to social responsibility, a basic sensitivity towards certain issues, such as awareness of our social role that we play, participation in projects to improve the living conditions of coffee farmers, participation and registration in the fair trade system, installation of a solar PV system on the roof, the purchase of green energy to reduce the consumption of fossil fuels."
An opportunity that makes a company great
"The constant, slow, and enduring action of Caffè River has, in fact, allowed - thanks also to the mediation of an NGO that has been present in the area for years (Ucodep in fact) - to give life to the Coscafè consortium. It is a cooperative of coffee farmers who, thanks to the guaranteed sales to Caffè River in Italy, have come together "bypassing" the traditional sales circuits (intermediaries) of coffee, improving not only their production standards, skills, and quality of coffee, but also the quality of life of the farmers involved in this project."