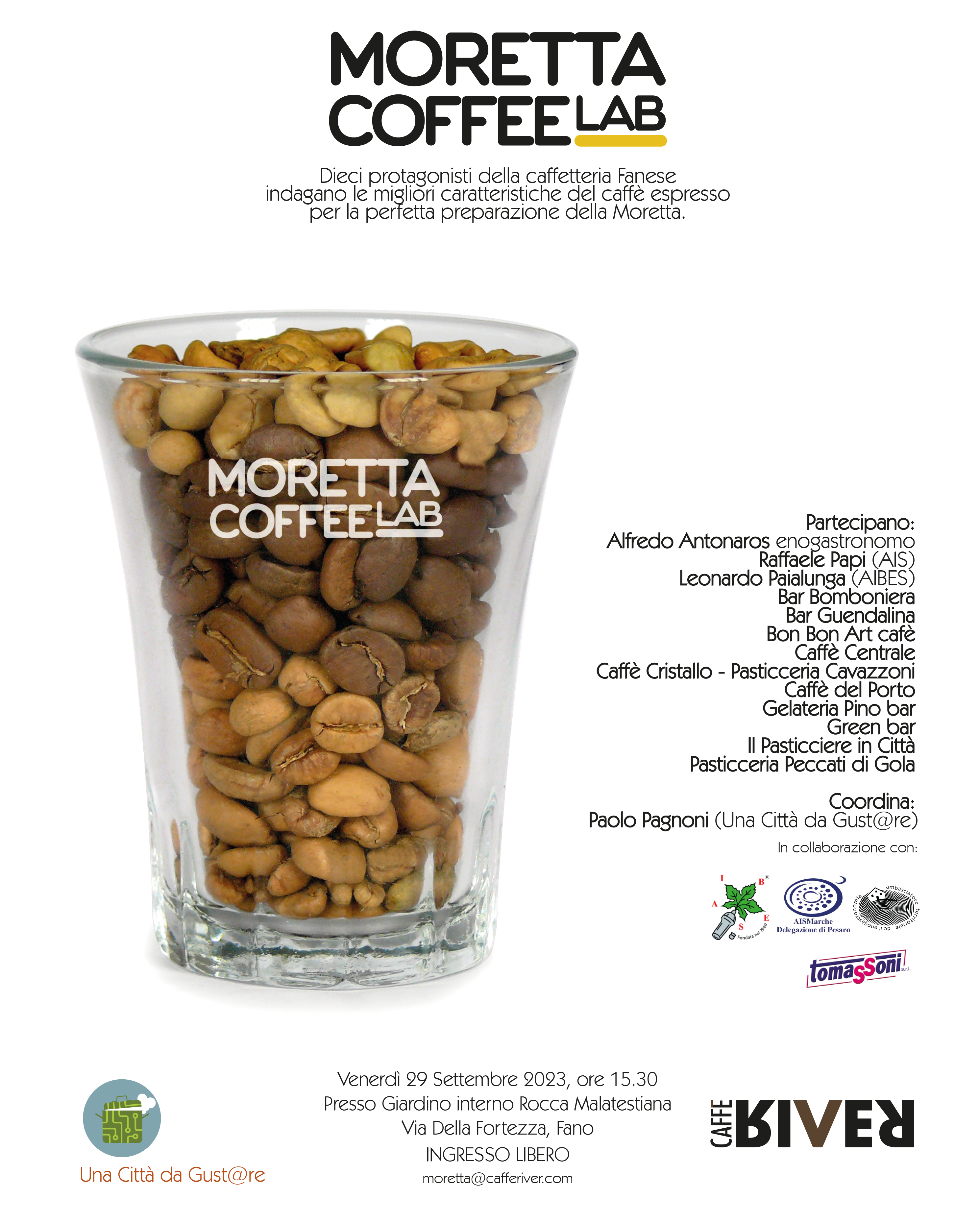 The Moretta pride of Fano: can we get to know it better?
Friday, September 29 at 3.30 pm, at the internal garden of the Rocca Malatestiana, in Via Della Fortezza, in Fano, a panel of ten expert baristas from Moretta will decree the best coffee for Perfect preparation of the drink pride of the city. There will be 6 mixtures examined, each of which is of the highest level but with different proportions of Arabica and Robusta coffee. The blends examined are provided by Caffè River which promotes and coordinates together with Prof. Paolo Pagnoni (Una Città da Gust@re) the entire event.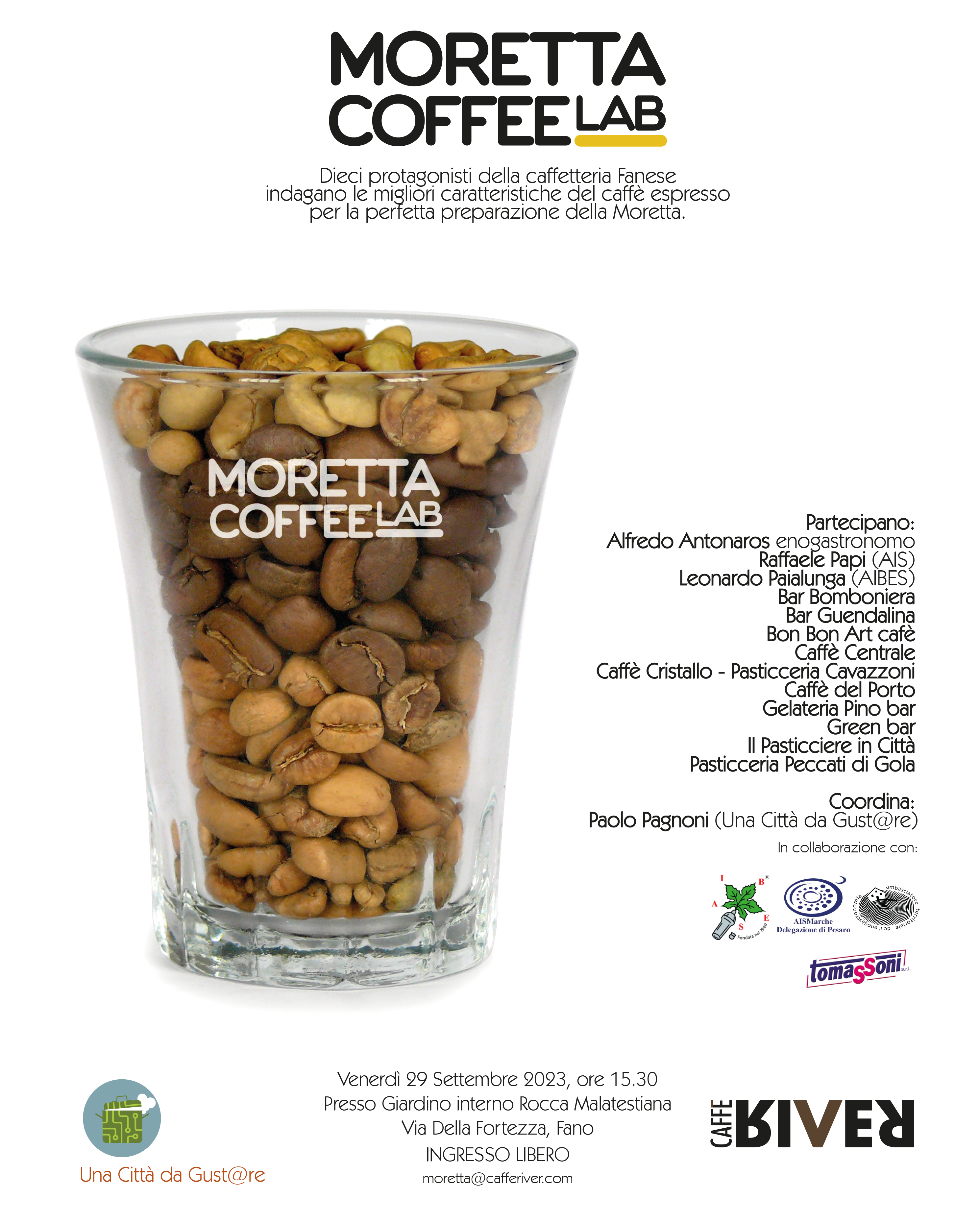 It will be a unique opportunity to understand what kind of roasted coffee blend is best suited to
preparation of the perfect Moretta fanese.
The event with free admission will take place as part of the event "Una Città da Gust@re" and will be
carried out in collaboration with AIBES and AIS, with technical sponsor Tomassoni S.r.l., and will also have the extraordinary participation of the enogastronome Alfredo Antonaros, Raffaele Papi (AIS) and
Leonardo Paialunga (AIBES), who will be part of the jury. At the end of the event will be offered a tasting of the perfect Moretta fanese.
FREE ADMISSION.