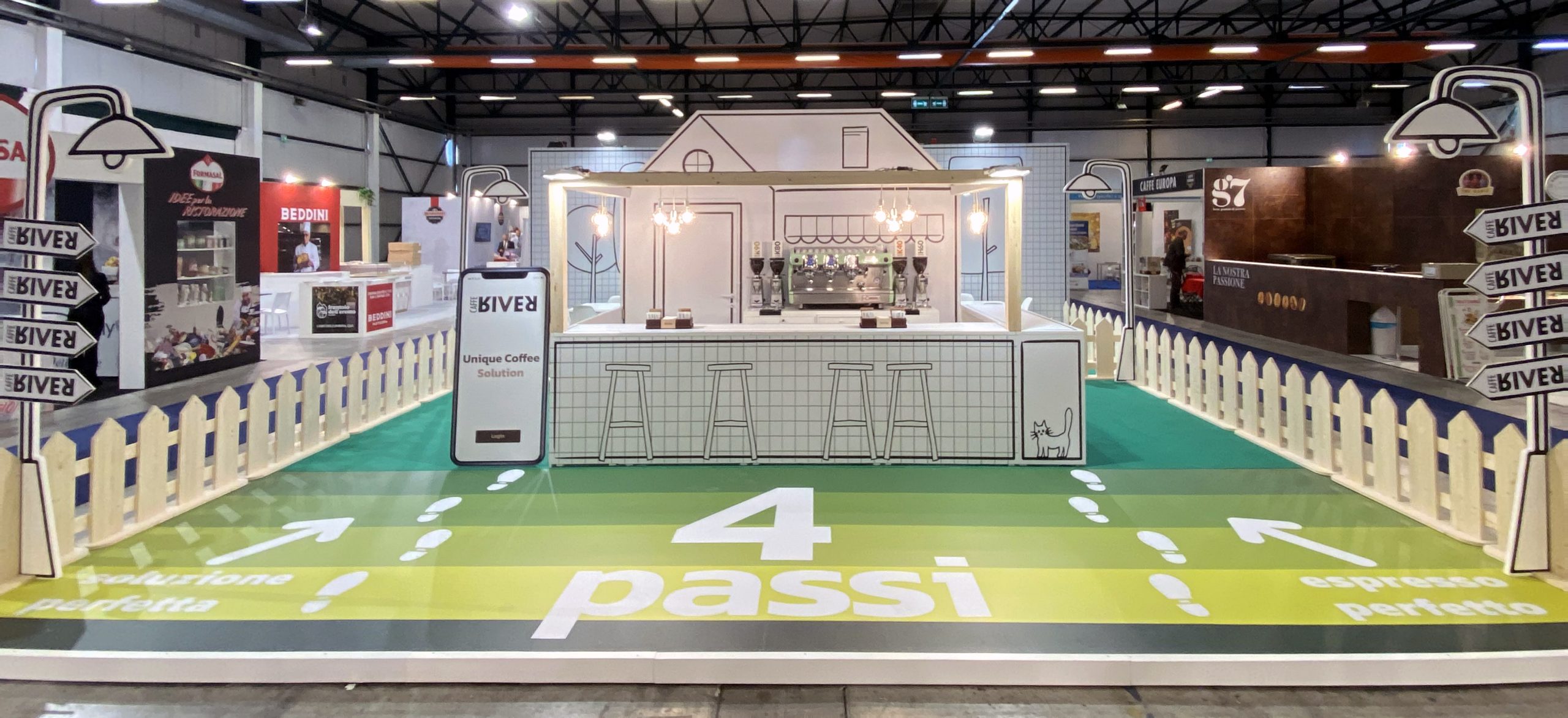 Expo Tecnocom 2022 – Bastia Umbra (PG)
Expo Tecnocom 2022 has ended and has proved to be the fulfillment of a longed-for return to normal life, after the extraordinary period that we have all struggled through.
Thank you so much to all of you that visited us: thanks to the well-known faces that we were extremely pleased to see again and thanks to all those we hadn't met before but who have shown us their enthusiasm and their interest in our Unique Solution for the espresso coffee. Being able to show the new cafferiver/App 2.0, which will soon be available, was a great moment of pride for us: thank you for sharing it with us.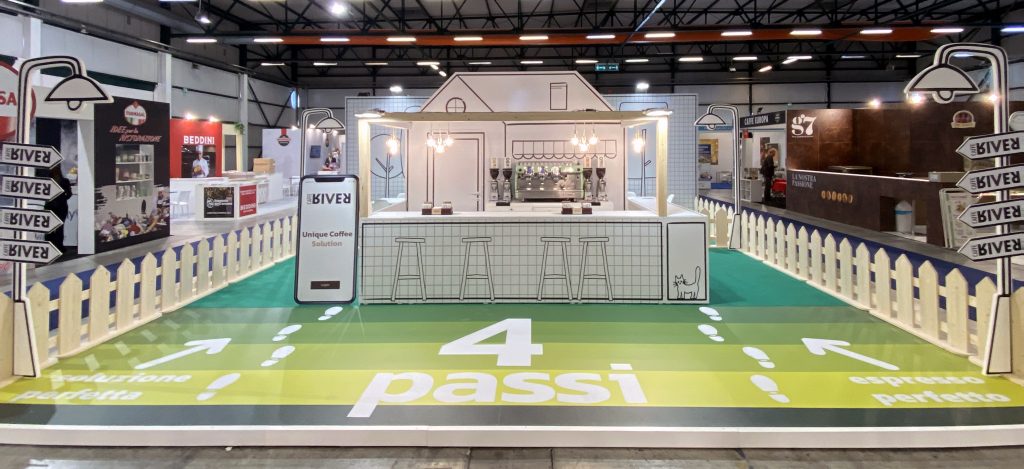 Caffè River welcomed visitors into its home walls and in just 4 simple steps guided them through the new cafferiver/App 2.0, a powerful tool that facilitates the barista's daily work.
A visionary, ironic stand with its feet firmly on the ground that bears the signature of the always surprising designer Roberto Giacomucci: a long-standing, innovative partnership.
Expo Tecnocom 6-9 November 2022 – Hall 7