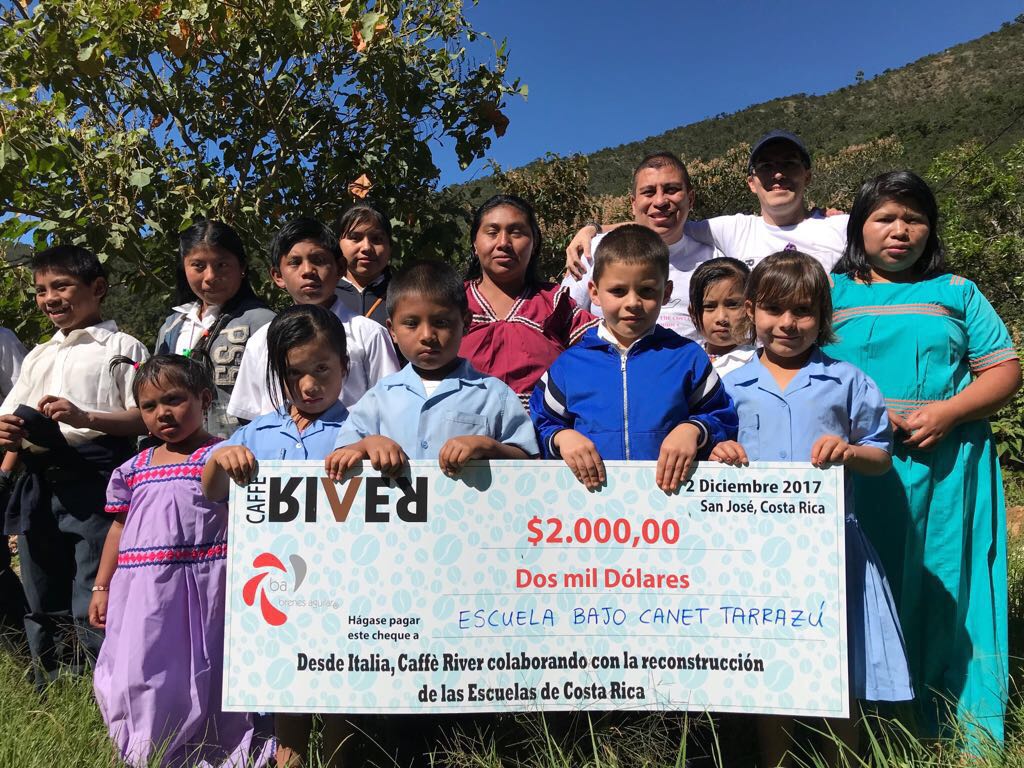 In October 2017, a tropical storm called "Nate" shook all of Central America, causing floods, landslides, and many deaths, with winds over 100 km/h. Costa Rica, Nicaragua, and Honduras had been particularly affected by this natural disaster coming from the Atlantic, which brought death and destruction.
There has been chaos in many schools in the coffee-growing areas. Tropical Storm Nate was one of the largest in Costa Rican history, impacting 76 of the 82 total cantons in Costa Rica, 100% of which were coffee cantons.
Many of the schools are still closed and students are taught in shelters or houses borrowed from the Emergency Committees. Brenes Aguilar with whom we collaborate in the project Closest Connection – beyond direct trade" immediately communicated the tragic situation to Caffè River by diverting all the aid already provided for by our Social Responsibility project in which the objective was to improve the infrastructure of the schools, deciding to donate the allocated funds directly to the Board of Directors of the School, which is represented by the parents of families, neighbors, and teachers, who will use this money to gradually start the reconstruction of local training centres.
For the occasion, commemorative t-shirts were printed bearing the motto: "Re-bulding The Costa Rican Schools".
The schools most affected by this calamity are located in the famous Tarrazú coffee growing area and located in Canet de Tarrazú (where a child died) and San Carlos de Tarrazú.
So Roy Aguilar, partner of Brenes Aguilar, said to Caffè River: "For us it was a huge pleasure help all these communities, including children and parents who have been affected, thanks to the help of Caffè River; We are very grateful for the help provided by Caffè River to our country and we hope to continue helping our communities for many years to come coffee farmers coffee".