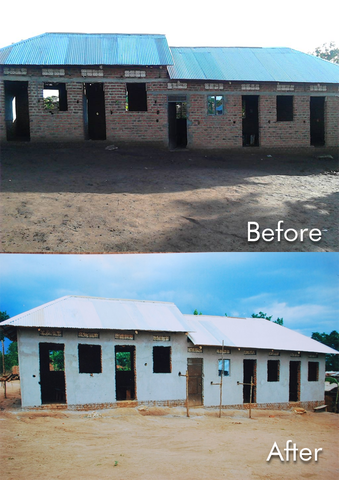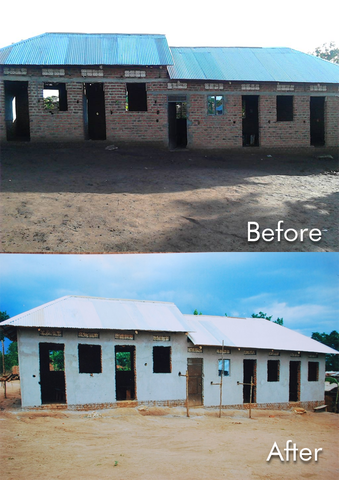 Cooperative Society of Kabonera Coffee Farmers – social premium 2017-18
Thanks to the 2017-18 social premium offered by Caffè River, a 5-class school called Mirembe Junior was plastered over in the Cooperative Society of Coffee Farmers in Kabonera, Uganda, both inside and outside.
The school is located in Kyamuyimbwa T/C in Kabonera sub-county which has 225 boys. The school serves children from the villages of Kyamuyimbwa, Kikalaala, Busense, Kyanjale, Kagezi, and Bukoona. The appearance of the building is now renewed and its structure is reinforced thanks to plastering.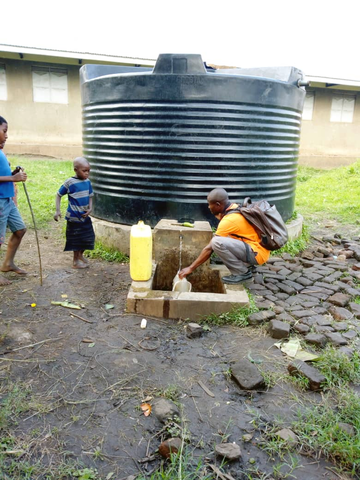 The coffee farmers of the Kabonero mountains – social premium 2017-18
Another testimony is coming from Uganda.
Coffee farmers in the Kabonero Mountains used Caffè River's 2017-18 social premium to build a water connection to their elementary school and to the nearby school. Another part of the premium was instead used for the construction of a warehouse for the storage of green coffee, which will make the coffee of a higher quality.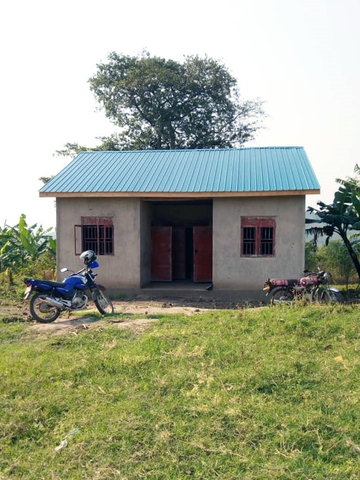 Karangura Peak Coffee Farmers Association
Thanks to the 2017-18 social premium offered by Caffè River, the Association of coffee farmers of Karangura Peak has focused on building a warehouse used to store the coffee grown by its members, but also intended as a training centre where farmers will meet to hold their meetings when they no longer have to work in the fields.
The association has also allocated some funds for the purchase of land to be used for other development programs of the association itself.